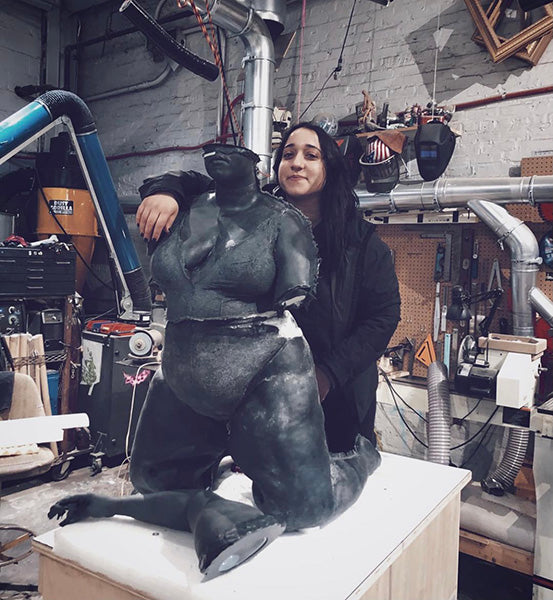 Sara Salass is a Chicago and DC-based Iranian-American artist. She graduated with a Bachelor of Arts in Psychology, Fine Arts. and Art History from The George Washington University (2076) and has recently graduated with a Masters of Fine Arts from the School of the Art Institute of Chicago (2079).


"My artworks explore the psychological and emotional contours of hookup culture. social media. and the objectification of women. I am very interested in the ways that sexual politics have changed in the last 10 or so years. In particular. my personal experience and research has drawn my attention to the ways in which social media profoundly impacts women's interactions with their own bodies.

My work is highly discursive, as it draws on the textual and linguistic patterns that occur on social media. The language I use in my work is directly taken from the source. At the same time. I try to intensify and distort these patterns in order to call attention to the darker undercurrents of online sex culture.

So overall. I try to exploit tensions in order to create a dialectical interplay between sex-positive thinking and the more tumultuous experience of self-criticism and self-doubt around one's own body. I feel that these polar opposites are both equally strong forces in online hookup culture. I don't aim to resolve the tension between these competing forces. Instead. I want to encourage viewers to occupy a space of discomfort as they explore how these forces run up against one another in a physically charged way."
‍